Ernest L. (Lee) King graduated from Lawrence University with a B.A. in cultural anthropology and associated studies in the earth sciences, psychology and world religions. The great philosophical questions of life and existence have fascinated him since childhood. At various times in his life, Lee has been a baseball player, champion wrestler, Army infantryman, physical fitness instructor, sales manager for a multinational corporation, real estate investor, co-owner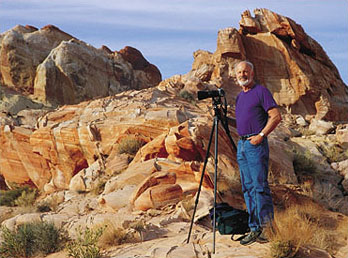 of a vegetarian natural foods restaurant and trophy-winning powerboat racer. He is also an avid outdoorsman who enjoys hiking, backpacking, canoeing and whitewater rafting. For more than thirty years he has been a student of Eastern philosophy and a wanderer of Western wildlands. He is a self-taught photographer who describes himself as "a nature-mystic and a visionary, at home in two equally fascinating worlds: the physical and the metaphysical."
This book explores the vital connections between these two worlds. In his sixty-five years, Lee has lived in ten states and one Canadian province. After experiencing a vision in his mid-thirties (described in Chapter Eight of this book), Lee decided it was time to leave the corporate world and change directions. He and his wife, Sarah, a psychologist and educator, decided that Henry David Thoreau's nineteenth-century life in nature appealed to them. They spent the next seventeen years homesteading 160 acres of wilderness in the Canadian Rocky Mountains of British Columbia, where a number of the images in this book were made. They built a house, chopped wood, carried water, grew an organic garden, home-schooled the kids, converted their vehicles to run on non-polluting propane and obtained their electricity from photovoltaic solar panels.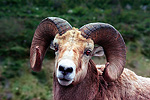 "Many of our friends," says Lee, "thought we had chosen a difficult lifestyle, but to us it was the simplest and most satisfying life of all." Located fifteen miles from the nearest town and four miles from their nearest neighbor, they were surrounded by mountains, streams and forests. They lived the quiet life in harmony with the seasonal rhythms of nature, enjoying the company of deer, elk, bear, moose, coyotes, bighorn sheep and the usual host of smaller woodlands characters. In these surroundings, the insights in this book began to come into clear focus. Overall, in one form or another, this book has slowly taken shape over the last thirty years. Perfecting its form became an obsession, requiring considerable time and effort. "I had a vision of what I wanted the book to be," says Lee, "but it required the evolution of my own mental and spiritual understanding—and personal experience in nature—to formulate and visualize these concepts clearly. It seemed that the more I grew, the larger every perspective became! It took time to integrate these perspectives through contemplation and personal realization.
"This inner growth takes some of us longer than others. I am also a very active person, with many diverging interests in life. Like the balance of polarities in nature, I believe it is essential to maintain a balance between our inner and outer lives if life itself is to have any real significance. Sometimes we get so distracted by the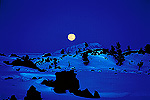 glamour and excitement of the external world that our inner development and personal realization are delayed, if not ignored altogether. But the unexamined life, to paraphrase Socrates, is scarcely worth living; it is little more than an accumulation of experiences, collected like material possessions or badges of accomplishment and, ultimately, rather shallow. Fortunately, in my case, an abiding interest since youth in exploring life's deeper questions in science, philosophy and religion has always energized an active inner life to balance my external proclivities.
"Both internally and externally, we are participants in an amazing Universe. Get outside — and get inside yourself! Observe how everything in nature is interconnected and works together as one integrated process. Get acquainted with who you really are behind the mask of your isolated, individual ego-personality. Your true identity runs deeper than you know, much deeper than anything you have been told. Your personal history is nothing less than the history of the entire cosmos—Earth, moon and stars—including the vital living energy that continually brings everything in the Universe into being. You are a creative expression of this entire cosmic process! When you realize the true nature of your existence, it will change your life and inspire your highest hopes and dreams." This book is a unique and inspiring guidebook for that inner journey.